Alpine Valley Music Theatre | East Troy, Wisconsin
Dave Matthews Band returns to one of their favorite venues, the Alpine Valley Music Theatre on Saturday, July 2nd 2022. This is the first day of a 2-day stop here in East Troy, WI, and it should be an epic one, for the first time in three years, DMB will rock the Alpine Valley Music Theatre once more, and you need to be here! Grab your tickets and come on down, DMB is one of the best, and most prolific touring Jam Band's ever with an absolutely amazing back catalog of nine albums with a record-breaking, seven consecutive number 1s, you are guaranteed an exceptional day.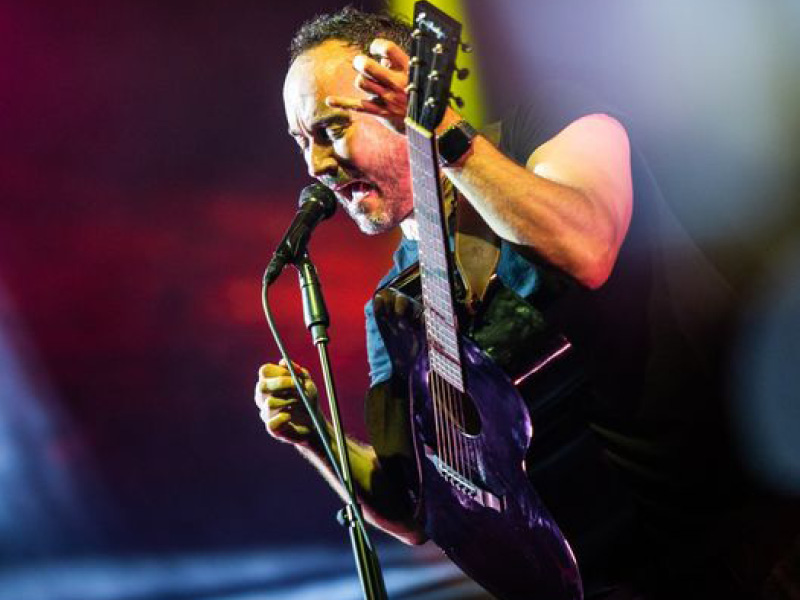 The Dave Matthews Band has played Alpine Valley Music Theatre more than any other act in recent decades. Formed in Charlottesville, Virginia in 1991. DMB members are singer-songwriter and guitarist Dave Matthews, bassist Stefan Lessard, drummer and backing vocalist Carter Beauford, lead guitarist Tim Reynolds, trumpet player Rashawn Ross, saxophonist Jeff Coffin and keyboardist Buddy Strong. In record time the band went from playing their first gig at a private rooftop party in 1991 to winning the 1996 Grammy Award for Best Rock Vocal Performance, they currently have nine studio albums of which the previous seven have debuted at number 1 on the Billboard 200! In 2020, DMB won the annual Rock & Roll Hall of Fame Fan Vote by a wide margin, but still failed to earn induction.
The Dave Matthews Band has committed to plant a million trees as a collective effort and the band invites fans to join them by contributing to The Nature Conservancy's "Plant A Billion" campaign, a major reforestation effort with a goal of planting a billion trees across the planet. Over the past two years, Dave Matthews Band has planted over 2 million trees through this partnership and has committed to helping plant an additional one million trees in 2022.