Alpine Valley Music Theatre | East Troy, Wisconsin
GRiZ comes to Alpine Valley Music Theatre for a mini festival on Friday, September 16th and Saturday, September 17th 2022, get your 2-day pass here. With GRiZ appearing on both days and sets from LSDream, CloZee, Minnesota, Tripp St, EAZYBAKED, Chee, Noah B, and Tape B. Triple Rainbow is a 2-day GRiZ event, similar to Another World and Space Camp events, but outdoors. So, grab some tickets and let's get ready to bounce to some awesome tunes and the future funk of the man himself!
"Triple Rainbow 🌈🌈🌈!! A two day GRiZ outdoor + camping event at Alpine Valley, WI on September 16 & 17. I am overjoyed to be bringing our special curated events to the Midwest!" Said GRiZ at the event launch. "This will be one of our biggest events to date, we've put so much work into this one. Tag your crew! LOVE you! CANNOT WAIT!"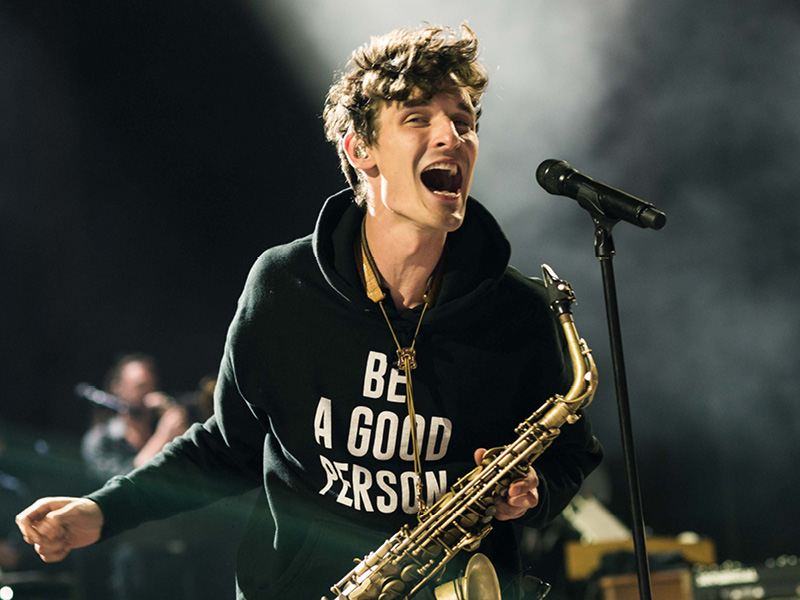 Denver-based, self-described "future funk" artist, Grant Kwiecinski is GRiZ, one of the leading independent electronic music artists in the world, his fifth and breakout album, Good Will Prevail, from September 2016, debuted at number 1 on the iTunes Electronic chart and charted on the Billboard 200 chart. A champion of the live electronic landscape, GRiZ's live show is a spectacle unto itself, drawing in fans for his mix of improvised saxophone, guitar, explosive energy, saxy renditions, powerful vocals, earth-shaking bouts of bass, and more, over booming bass lines and head-knocking drops, becoming massive attractions around the world.
LSDREAM, known for his out-of-this-world visuals and sonic style, started off as a weird side project, LSDREAM has now grown to much more and the LA-based producer is making major waves with the alias. He has now released three mind-melting albums, with the latest being "PEACE LOVE & WUBZ." "A collage of hybrid genre Bass music intended to spark joy and raise the vibration of the collective. This album is a 'container,' so throw in the shit that's been weighing on you, the shit that's bringing you down. Now go dance, wiggle, laugh, sing, and express yourself." Says LSDREAM.
CloZee and her fans are ready to let the force of the sound carry everyone to places they have never been before, and even get trapped in a feedback loop of adventure, music, and love. Based in Toulouse, France and on stages across the world makes this electronic musician stand out, as she gathers inspirations far afield from music, whether it's a painting, the weather, a dream, it all blends into her craft.