Alpine Valley Music Theatre | East Troy, Wisconsin
Roots and folk fans, are you ready for Hootie and The Blowfish?? The supergroup formed of Darius Rucker, Mark Bryan, Dean Felber and Jim Sonefeld is on tour in 2019, with the Barenaked Ladies as support!! They're hitting the Alpine Valley Music Theatre on Friday 23rd August 2019! Get ready for an evening of truly incredible music – book your tickets good and early to be sure of your place at the Group Therapy Tour!!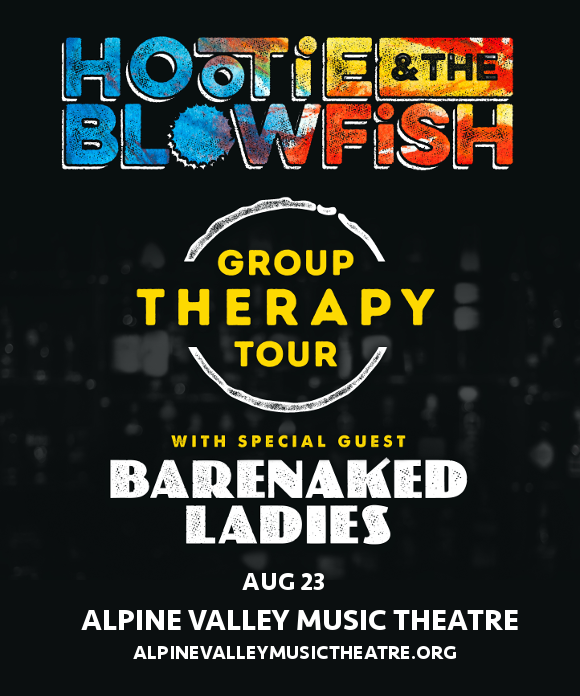 In 1994, the band released their debut album, "Cracked Rear View" – to a staggering positive response from audiences and critics the world over. Exceeding all expectations anyone had of the band, the album surged in popularity, topping the Billboard 200 5 times over the course of the year. It beame the top selling album of 1995, with 10.5 million shipments just in that year, and has since become one of the best-selling records of all time, placing at 19th!!
In celebration of the 25th anniversary of their incredible debut album "Cracked Rear View," Hootie and The Blowfish announced the Group Therapy Tour with the Barenaked Ladies, a jaunt that will take them across 44 cities in the United States, kicking off in Virginia Beach and finishing up in the band's hometown of Columbia, South Carolina. As if this wasn't enough, the band have promised a new single in the spring and an album to follow in the summer!!
We're all very excited – are you?? Then what are you waiting for?? Grab those tickets NOW while you have the chance!!