Alpine Valley Music Theatre | East Troy, Wisconsin
At the Outlaw Music Festival on June 24th, 2023, country music legend Willie Nelson will perform once more at the Alpine Valley Music Theatre. Performers include: Robert Plant and Alison Krauss, Trampled By Turtles, Molly Tuttle and Golden Highway, Particle Kid. Get your tickets here and join one of the original Outlaw country rockers, Willie Nelson, who has been performing since 1956 and yet seems like he's got plenty of life left in him.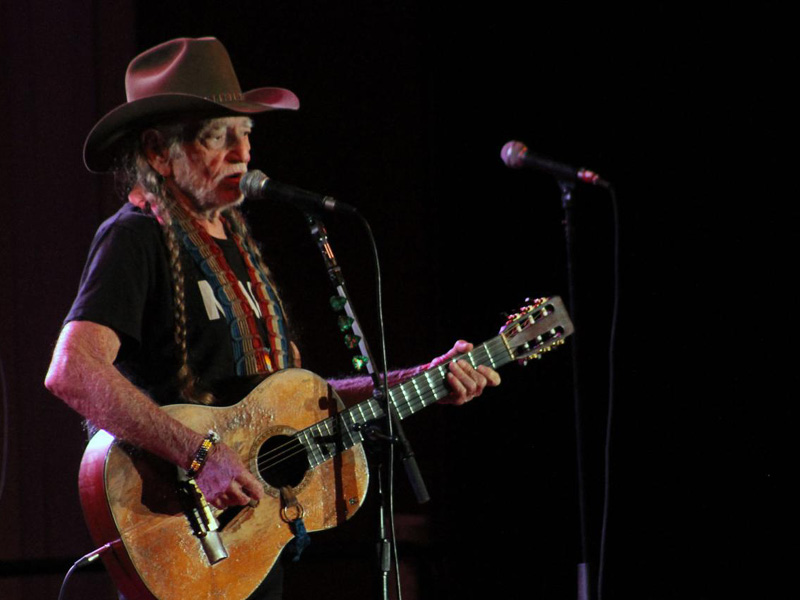 "I can't wait to be on the road with the amazing group of artists joining us on this year's Outlaw Music Festival Tour" says Willie Nelson. "It is always a great day of music and fun with family, friends and the incredible fans, and even more special this year in celebration of my 90th birthday."
To mark his upcoming 90th birthday, country artist Willie Nelson will take his friends and family on the road for his yearly festival, which honors his life and career. This massive Outlaw tour will include a rotating cast of performers to honor Nelson's landmark birthday and career. In 2016, Scranton, Pennsylvania played host to the first-ever Outlaw Music Festival. After the show's overwhelming success, Nelson expanded it into one of the most successful annual traveling franchises in North America.
Famous for his work on such songs as "On the Road Again," "Beer For My Horses," and "Always on My Mind," Nelson, a native of central Texas, developed an early appreciation for music. Because of the subject matter of his music and his attitude toward hallucinogenic substances, he also gained a reputation as an outlaw.
Nelson got four nominations for the 65th Annual Grammy Awards for his albums The Willie Nelson Family (2021) and A Beautiful Time (2022), winning two awards for Best Country Solo Performance and Best Country Album. Nelson received a Rock & Roll Hall of Fame nomination in 2023.