Alpine Valley Music Theatre | East Troy, Wisconsin
It's the second night of the legendary jam band – Phish as they come to Alpine Valley Music Theatre on Sunday 9th August 2015! From the very beginning Phish have known how to build up a following, after various tours and shows across America, they have now gained the title as one of the hottest LIVE attractions on the music scene. With Phish you can always expect to be part of an experience rather than just your regular concert. Get ready for this spectacular night of your life!!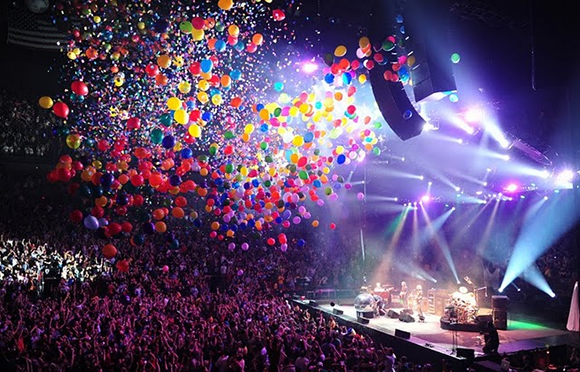 Phish are the real deal, they have become one of the largest listened to jam bands to date!
Known for their live improvisation, extended jam songs and combination of unexpected genres; hints of jazz, rock, psychedelia, funk, latin, folk and bluegrass can all be found in their music.
Their performances have become more of an experience than your average concert, with hallucinatory light shows, energetic stage presence and timeless sound, Phish never dissapoint!
Phish have been rocking out for almost 30 years, over time their shows progressed into an intricate artistic piece. In 2004 the band decided to take a break, the band convinced fans all over the world that the group has come to a definite ending. Yet in 2008, Phish announced a line of reunion shows across America, and haven't stopped touring since!
Their reputation has made way for incredible recognizable shows with the likes of Red Hot Chili Peppers, Radiohead, Bruce Springsteen, Beastie Boys, and Nine Inch Nails!
They are back, bigger and better than ever and are headlining for the first time since the late 1990's!