Alpine Valley Music Theatre | East Troy, Wisconsin
Who wants to see Phish perform three consecutive nights at Elkford, Wisconsin? Apparently, Phish heads do! Yes, you've heard it right. Phish is embarking on a 30-date tour this 2022, and the band is doing a three-night run at Alpine Valley Music Theatre from Friday, 12th August to Sunday, 14th August 2022. For Phish fanatics who can't just get enough, a three-day pass is up for grabs! You know what they say; no two shows are the same for Phish. So this is your opportunity to join and witness this legendary jam band perform for three consecutive nights at the Alpine Valley Music Theatre!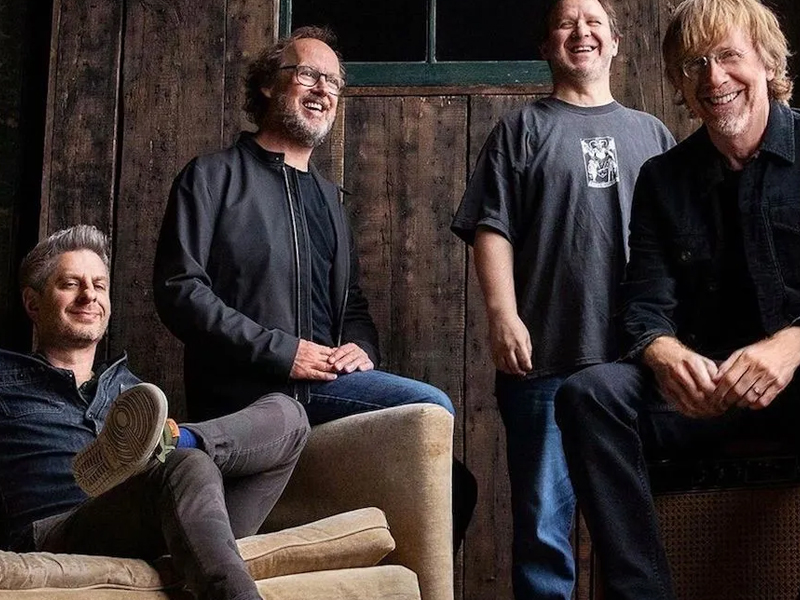 Phish is known to improvise their tracks on stage. The band can easily add lengthy segues, spontaneous solos, and extended jams. The band also blends various genres, such as funk, country, rock, blues, jazz, folk, and pop.
With their improvisational sets, their tracks, which usually run for a few minutes on their record, can last as long as 20 minutes. For instance, their 1996 single "Wolfman's Brother" is a four-minute and 27-second track. But at a recent Phish concert in Riviera Maya, Mexico, the same song ran for over 23 minutes.
During an interview with Salon, lead singer and guitarist Trey Anastasio shared their technique in how they do improvisational runs as a full band. Anastasio mentioned they start with a series of exercises, somewhat like a pulse. For the first level, Anastasio begins with a four-note phrase. Keyboardist Page McConnel would imitate Anastasio on the piano while drummer Jon Fishman would do his best to play it on the drums. Lastly, bass player Mike Gordon will also follow the rest of the band.
The process goes on. And it takes musicians who have been together for years to master improvisations as good as how Phish does it. "The next level is, I start a pattern, and then Page harmonizes with it. We make a jigsaw-puzzle pattern. Then Mike finds his place in the pattern, and Fish finds his place in it," Anastasio adds.