Alpine Valley Music Theatre | East Troy, Wisconsin
Progressive jam band, Phish, is coming to Alpine Valley Music Theatre on Sunday, 14 August 2022. The band just announced their upcoming North American tour composed of more than 30 dates! The tour includes four-night runs and multi-night stands in select cities, but most importantly, the band stops at Elkhorn, Wisconsin! Phish is gracing their fans with an extensive setlist and lengthy, intense jams! Fans can also expect some covers and tracks from their latest record, Sigma Oasis. This tour is the first time Phish hits the road after a year-and-a-half hiatus. Catch these virtuosos entice the crowd with their unique brand of rock music by scoring tickets ASAP!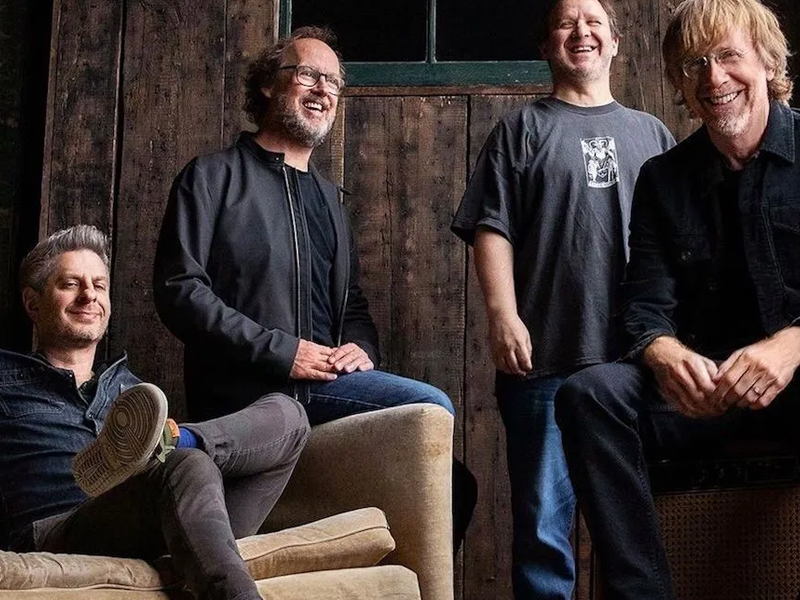 When it comes to music, Phish knows no boundaries. Band members Trey Anastasio, Mike Gordon, Jon Fishman, and Page McConnell know how to keep their concerts fresh. The "live band" is famous for doing improvisational numbers and unexpected transitions. It's not uncommon for a five minute-track to turn into a twenty-minute jam on stage. This twenty-minute track can even contain several genres, such as country, blues, jazz, funk, classical, bluegrass, and more. These types of performances are why seeing the band live in concert is a must. Some fans say you never really know Phish until you see them perform live.
Don't be mistaken; the band has released radio-friendly singles, such as "Farmhouse," "Bouncing Around the Room," and "Waste." But to hear them on stage is an entirely different experience. The band's masterful musicianship and penchant for cleverly rearranging and blending improvs to the original track keep fans on their toes. Simply put, no two shows are the same.
So if you haven't gone down the rabbit hole that is Phish, seeing their live show is a good start. Don't mind the thousands of fans who seem to literally get lost in their own world while Phish is playing. This fandom is simply a dedicated one and highly loyal to boot.