Alpine Valley Music Theatre | East Troy, Wisconsin
Are you ready to dive into an upbeat jam of psychedelic rock 'n roll that will surely make you grove? How about jamming to your favorite song that transforms into an 18-minute composition? Or be immersed into a sea of an equally-excited crowd that jams along to one of the greatest jam bands in the history of rock 'n roll? If your answers to these questions are a resounding YES, then Alpine Valley Music Theatre is the place to be this Saturday, August 13, 2022. Join the iconic Trey Anastasio and the rest of his band in another epic Phish concert you will never forget. Call all your concert buddies and secure your tickets because this is going to be a sold-out concert that will blow your socks off!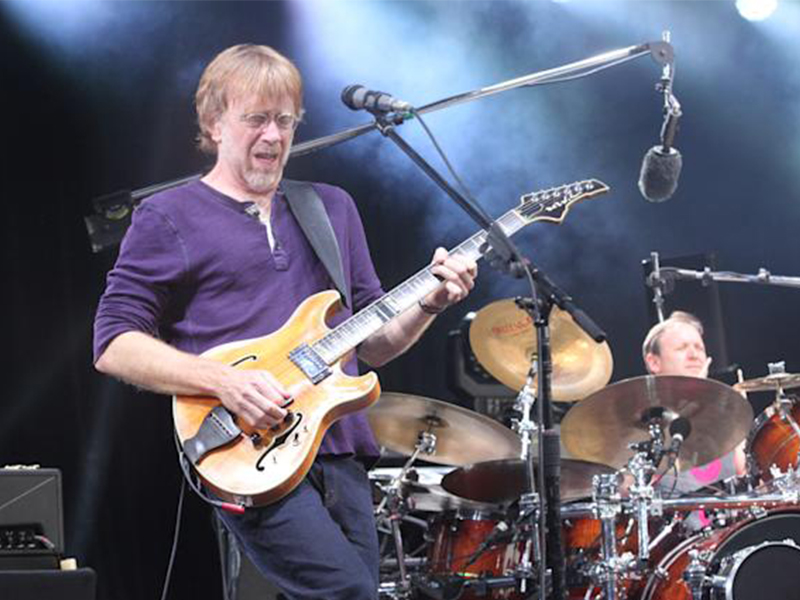 Considered one of the greatest jam bands globally, Phish is a psychedelic funk-rock band notable for having a cult-like following over the years. The band consists of vocalist and guitarist Trey Anastasio, bassist Mike Gordon, drummer Jon Fishman, and keyboardist Page McConnell. Aside from Trey being the frontman, the rest of the bands also perform vocals.
Although Dedicated fans would easily label Phish as the "Best American Jam Band," the band may not be that popular to those who only listen to commercial radio. However, this did not prevent Phish from having several hit songs under their belt. These include the songs "Tweezer," "The Divided Sky," "You Enjoy Yourself," "Heavy Things," and "Bathtub Gin," among many others.
Aside from their hit songs, the famous Vermont quartet is known for its high-energy concerts. Perhaps this is the reason why they have earned quite a reputation in the rock 'n roll concert scene. In a Phish concert, expect to witness the band's shenanigans and antics. They are also known to constantly change the setlists of their shows. Not to mention their trademark of transforming their 4-minute song into a series of guitar solos and 20-minute improvisation. They do this all the time, which the fans expect in their shows every single time. This alone makes a Phish concert unique to each and every show. Indeed, it is more than a musical event — it is a concert experience!
Tickets of their Alpine Valley Music Theatre show are now on sale, and like thousands of fans out there, we can't wait to watch this dynamic band take the stage on fire. So better secure your tickets now and prepare for a concert night you won't forget!