Alpine Valley Music Theatre | East Troy, Wisconsin
Iconic experimental rockers, Phish are coming to the to Alpine Valley Music Theatre on Saturday 8th August 2015! Known for their musical improvisation, Phish are one of the most renowned 'jam' bands on the scene. Their incredible energy and accomplished musical ability has given them a devoted following of fans that consider them to be more of an experience than performance and a way of life, rather than just a band. After over 15 years since their last headline tour, the wait is now over, Phish have returned! Here is your chance to catch them LIVE!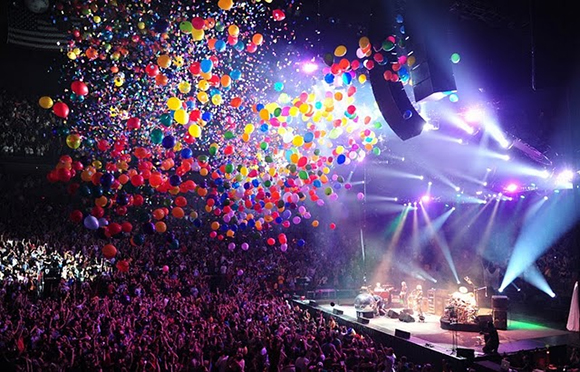 Phish are an American rock band that are known best for their blending of genres to create their definitive exceptional sound. They are very much a 'live' experience as their concerts regularly include surprises of unheard material, no two shows are ever the same! This unique appeal has captured the hearts of many fans around the entire world who will travel miles to witness their thrilling shows.
Phish have proved that it is possible to have a long standing career without mainstream success and without a necessary 3 minute formula to every song. This idea became revolutionary in progressive rock and has influenced a number of artists including; Radiohead, The Mars Volta, System Of A Down and many more.
They have sold well over three million albums and are consistently rated as one of the highest-earning concert bands in the world, with over 10 million sales just from touring alone.